A Letter from Bruce Johnson
Director of the National Arts and Crafts Conference
The pandemic which has gripped our country since last March has prompted all of us to adjust our daily lives and reassess any travel plans. Last February, we were fortunate to have been able to again celebrate the Arts and Crafts Revival at the Grove Park Inn, where we enjoyed one of our finest, most successful, and largest conferences in our 33-year history.
While we had all hoped the Covid-19 virus would have abated by now, making it possible for us to once again meet at the historic Grove Park Inn, the national medical experts, the governor of North Carolina, and the management of the Omni Grove Park Inn have all advised against it, citing the unavoidable close quarters of the hotel's meeting rooms, elevators, restaurants, stairwells, and hallways packed with our three-day crowd of nearly 3,000 people.
We all recognize the inherent risks associated with large crowds, yet none of us wants to simply have a year without some semblance of a National Arts and Crafts Conference and Shows. Here in our office, we are fortunate to have had the summer and fall to begin planning a virtual 34th National Arts and Crafts Conference, as well as to utilize the enormous strides being made in the technology required to host and participate in a virtual event.
We have decided, then, to declare the entire month of February to be National Arts and Crafts Month. We have begun planning and implementing a series of events, from seminars and discussions to demonstrations, tours, and shows, which will take place starting Monday, February 1 and will continue through February 28. Some events will be pre-recorded for you to watch at your leisure, while others will take place live through Zoom, while also being recorded for you to watch at your convenience.
As has been our tradition, we will also host two selling shows:  the Arts and Crafts Antiques Show and the Contemporary Craftsfirms Show. We also will provide you with an opportunity to interact with our cherished historic sites and non-profit organizations.
Details on each of our events and shows can be found here at this website, as we will continue to add to them as each are finalized.
As always, we will be available to answer your questions either by phone or email.
Many thanks for your continued support of the Arts and Crafts Revival and the National Arts and Crafts Conference.
Bruce Johnson, Director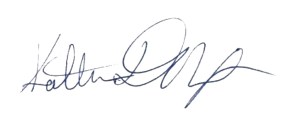 Kate Nixon, Registration Manager
Office phone: (828) 628-1915
A quick note about 2022 reservations
The Grove Park Inn is not currently set up to take reservations for the 2022 conference and won't be until after our February event. The signup for 2022 will be determined in the late spring or early summer as we are informed of whether or not there will be any restrictions in place for February of 2022. We will announce the reservation start date as soon as the Grove Park Inn can approve large events/conferences again and can settle on a date.
We thank you for your understanding and patience.
The Office of the National Arts and Crafts Conference & Shows
Bruce Johnson, Conference Director
Kate Nixon, Registration Manager
Office number:
(828) 628-1915
February office hours:
Monday through Friday: 10am-noon, 2pm – 4pm Eastern.