Registering for Arts and Crafts In August
Conference Attendees: If you'd like to participate in the Arts and Craft In August conference. which includes seminars, live Small Group Discussions, demonstrations, and access to our popular Video On Demand page, please register below for a household pass.
Show Shoppers: If you'd just like to access to the online shows August 1st through the 14th, you can shop the shows free of charge and it will not require registration. Make sure you mark your calendars to visit arts-craftsconference.com August 1st – August 14th to purchase from the best Arts & Crafts dealers in the country!
Potential Exhibitors: If you are an antiques or contemporary craftsfirms dealer who would like to take part in the online show August 1st – 14th, please select "Exhibitor Registration" below to get started. Please start your registration process starting at NOON EST Wednesday, June 1st. Make sure that you read the exhibitor information page first before starting the registration process if you've never participated in our events before.
To get started with your registration, please select from the pricing plans below.
Arts and Crafts In August - EXHIBITOR Registration
$150.00
Includes setup of the exhibitor profile and your online booth, online promotional materials, and a discounted household pass that will allow access to seminars, small group discussion sessions, demonstrations and the Video on Demand page.
Arts & Crafts In August - Single Household
$100.00 per household
Access educational seminars, demonstrations and LIVE Small Group Discussion sessions via Zoom and access to our Video on Demand section.
Registering for the 2023 National Arts and Crafts Conference
Reserving an Arts and Crafts Conference Package with the Grove Park Inn

To reserve your Grove Park Inn room during the conference weekend, please call (800) 438-5800 and press 1 for group reservations.
Stay tuned for more information on the 2023 National Arts and Crafts Conference February 17th – 19th, 2023!
Make sure you are talking to group reservations and that your reservation is for the National Arts and Crafts Conference. If you would like a specific room, wing or side of the hotel, please make sure you mention these details when you make your reservation.
Please note: Like so many businesses post Covid, the Omni Grove Park Inn is still working to fill vacant positions within the hotel. For that reason, the 35th National Arts and Crafts Conference has had to rely on, to a greater degree than in prior years, using the National Omni call center, where agents handle booking for more than 50 Omni properties. Even though we have given them explicit instructions on our conference and the GPI, their agents may not be knowledgeable yet in the different room options available to us. Rest assured the staff at the Grove Park Inn is aware of every reservation frustration and is working with us here at our office to ensure that every reservation request is made. If you experience any issues while making your reservations for the conference, email us at acconferenceinfo@charter.net as soon as possible and include the name of the reservation agent who took your call. Thank you so much for your patience and understanding!
The Arts and Crafts Conference Package includes:
Lodging Friday and Saturday nights;
Continental breakfast Saturday and Sunday mornings;
Dessert and coffee social hour Friday and Saturday nights;
Use of the Grove Park Inn Sports Center;
Entry to all three exhibitor shows on Friday, Saturday and Sunday;
Entry to all of the seminars, discussion groups, demonstrations, Grove Park Inn tours, and special exhibits for all three days;
Conference tote bag and The Conference Catalog.
If you've never been to the Grove Park Inn and don't know which wing locations to consider, click the link below to read about room types in an article we wrote for our other website, artsandcraftscollector.com.

Purchasing a Conference Events Pass if you plan on staying elsewhere

For those of you who have plans to stay somewhere other than the Grove Park Inn, you may buy a Conference Events Pass (which still gets you access to the seminars, small group discussions, demonstrations, complimentary access to the Arts and Crafts shows, a tote bag and the conference catalog) through calling our office or ordering online.
If you'd like to order online, you can select one or two passes from the drop down menu below and click the gold PayPal button. After your payment is through, you can return to this page and fill out this form for your contact information.
Please note: If you choose the option of purchasing a pass through the National Arts and Crafts Conference office, you may notice the receipt from "Flower Bridge Design LLC." This is Kate Nixon's (the director's) LLC where all financial operations of the National Arts and Crafts Conference will be handled. 
Refund Policy

Refund Policy:  For those staying at the Omni Grove Park Inn, you may lose your deposit if you cancel fewer than seven days before your scheduled arrival. For those staying elsewhere who have purchased a $175.00 Conference Events Pass through the National Arts and Crafts Conference & Shows, refunds will be made until February 1, minus a $10 handling fee. From February 1 until the Thursday prior to the conference, the amount paid will be credited toward next year's conference pass. No refunds can be made for cancellations made after February 1.
If you have any questions, please feel free to contact us.
Warmly,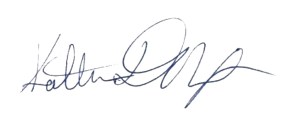 Kate Nixon
Director, National Arts & Crafts Conference and Shows at the Grove Park Inn