Arts
&

Crafts in August: Participant Registration
Important information about registering for the 35th National Arts and Crafts Conference on February 18th – 20th, 2022. Please scroll down to the bottom of the page for more information…
What is included in the cost of a Participants Pass?
Access to live Zoom sessions throughout the week and weekend of August 1st – 8th. See the Schedule of Events page for the latest information in session topics…
Our expansive Video-On-Demand page, where you'll not only have access to recordings of Zoom sessions, tours and featured videos, but access to all videos from the 34th Virtual National Arts and Crafts Conference in case you missed them!
A library of resources which will include reference book titles, videos, links to articles and more
Here's how to register for "Arts and Crafts In August: A Virtual Experience":
Select your choice of either a 1-person or 2-person pass below. (Please note: the options below are for event participant passes. If you are a prospective exhibitor, please find your section further down.)
Fill out the form. You will need to come up with a username and password combination to use when logging in during the online event in August. Make sure to keep the password in a safe location. You can always reset your password through our automated "Lost Password" link at the login page. *If you've never logged into our website before, you can watch a short video here to learn what to do.
The Discount code listed is only for discussion leaders, seminar speakers and those contributing to the live event. Codes are distributed by the Office of the National Arts and Crafts Conference and we keep track of who uses them.
Click the submit button. Afterwards, you should be directed to PayPal. You can choose to use PayPal for payment or check out as a Guest. If you have not be directed to PayPal, please review the page for any red errors you've received. If you are having trouble, you can always call the office and I can register you over the phone with a credit card or you can send a check. (Note: if you send a check, I will call you and add your username and password with you over the phone. If you know you are paying with a check, please call by mid-July.)
After a PayPal payment, you should see a "Registration Success" page and you will receive an email notification, letting you know the registration is complete!
One Participant - Arts & Crafts In August
$100.00
This pass includes access to live sessions, recorded content, educational resources, and exhibitors for one person.
Two Participants - Arts & Crafts In August
$150.00
This pass includes access to live sessions, recorded content, educational resources, and exhibitors for two people.
If you're a business owner dealing in Arts and Crafts Antiques or creating in the Arts and Crafts style and you are interested in exhibiting in our Arts & Crafts Exhibitor Shows, please click the buttons below to either register or find out more information about exhibiting with us.
Registering for the 2022 National Arts and Crafts Conference
Reserving an Arts and Crafts Conference Package with the Grove Park Inn

To reserve your Grove Park Inn room during the conference weekend, please call (800) 438-5800 and press 1 for group reservations.
The One-Person, Two-Nights Arts and Crafts Conference Package is $665.
The Two-Person, Two-Night Arts and Crafts Conference Package is $932.
Additional nights before or after the Friday (2/18) and Saturday (2/19) nights package are available to our group at the discounted price of $152.
Make sure you are talking to group reservations and that your reservation is for the National Arts and Crafts Conference. If you would like a specific room, wing or side of the hotel, please make sure you mention these details when you make your reservation.
Please note: Like so many businesses post Covid, the Omni Grove Park Inn is still working to fill vacant positions within the hotel. For that reason, the 35th National Arts and Crafts Conference has had to rely on, to a greater degree than in prior years, using the National Omni call center, where agents handle booking for more than 50 Omni properties. Even though we have given them explicit instructions on our conference and the GPI, their agents may not be knowledgeable yet in the different room options available to us. Rest assured the staff at the Grove Park Inn is aware of every reservation frustration and is working with us here at our office to ensure that every reservation request is made. If you experience any issues while making your reservations for the conference, email us at acconferenceinfo@charter.net as soon as possible and include the name of the reservation agent who took your call. Thank you so much for your patience and understanding!
The Arts and Crafts Conference Package includes:
Lodging Friday and Saturday nights;
Continental breakfast Saturday and Sunday mornings;
Dessert and coffee social hour Friday and Saturday nights;
Use of the Grove Park Inn Sports Center;
Entry to all three exhibitor shows on Friday, Saturday and Sunday;
Entry to all of the seminars, discussion groups, demonstrations, Grove Park Inn tours, and special exhibits for all three days;
Conference tote bag and The Conference Catalog.
If you've never been to the Grove Park Inn and don't know which wing locations to consider, click the link below to read about room types in an article we wrote for our other website, artsandcraftscollector.com.

Purchasing a Conference Events Pass and Not Staying At The Grove Park Inn:
If you will NOT be staying at the Omni Grove Park Inn, but want to attend the six major seminar presentations, the daily Small Group Discussions, the walking tours, the afternoon demonstrations, the Saturday night event, and the special educational exhibits, plus receive a Conference Catalog, a Conference Poster and a canvas tote bag, as well as entry to all three shows each day, you will need to register in advance for the Conference Events Pass. The cost is $165 per person.
Payment Options for People NOT Staying at the Omni Grove Park Inn:
— Using PayPal (see the button below)
— Calling Bruce Johnson's office at (828) 628-1915 with your credit card information for an over the phone payment through Square.
— Sending a check made out to Bruce Johnson LLC  to 25 Upper Brush Creek Road, Fletcher, NC 28732.
Purchasing a Conference Events Pass through PayPal:
Select the number of passes from the drop down menu below and click on the gold "Buy Now" button below to be taken to PayPal.
If you have any questions, please feel free to contact us.
Warmly,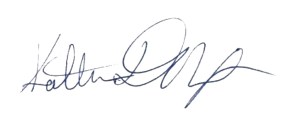 Kate Nixon
Registration Manager, National Arts & Crafts Conference and Shows at the Grove Park Inn