A quick note about 2022 Arts and Crafts Weekend Package Room Reservations
The Grove Park Inn is not currently set up to take reservations for the 2022 conference until large conference groups are cleared to enter the Grove Park Inn safely. The signup date for group reservations for 2022 will be determined in the late spring or early summer as we are informed of whether or not there will be any restrictions in place for February of 2022. We will announce the reservation start date as soon as the Grove Park Inn can approve us.
We thank you for your understanding and patience.
Thank you
from the Office of the National Arts and Crafts Conference
While we are still enjoying the many positive comments we received from participants in our virtual 34th National Arts and Crafts Conference and Shows, our eyes are already focused on February 18-20, 2022. That date will mark the 35th time we will have met, hopefully back at the historic Grove Park Inn overlooking Asheville, North Carolina, which opened on July 12, 1913, and has since been hailed as the finest Arts and Crafts resort hotel in the world.
As of today, we are in discussions with the staff at the Omni Grove Park Inn regarding next February's three-day conference. While we are all hopeful and optimistic, we are still dependent on Governor Roy Cooper's mandates as to how many people are allowed to meet indoors.
So, while we are still weeks away from being able to begin taking room reservations, rest assured we are working here in the office on our roster of seminar topics and speakers, small group discussion topics and leaders, demonstrations, display cases, tours, and more.
If you have a suggestion for us, please use the form at the bottom of this page to share your ideas with us.
If you are interested in learning more about being an exhibitor in either our Arts and Crafts Antiques Show, the Contemporary Craftsfirms Show, or the Books, Magazines & More Show, please also reach out to us using the form here.
Meanwhile, please add yourself to our free weekly newsletter at www.ArtsAndCraftsCollector.com, for we also make major conference announcements there as well.
As more information becomes available, we will be adding it to this website as decisions are made.
To those of you who took a chance with us by attending our month-long virtual 34th National Arts and Crafts Conference and Shows, we wish to thank you for your loyal support. If you did not have the chance to share your comments with us, please click here to be taken to our feedback form.
Many thanks!
Bruce Johnson, Director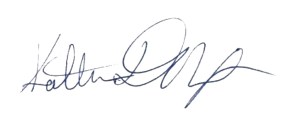 Kate Nixon, Registration Manager
Office phone: (828) 628-1915
The Office of the National Arts and Crafts Conference & Shows
Bruce Johnson, Conference Director
Kate Nixon, Registration Manager
Bruce E. Johnson, LLC
25 Upper Brush Creek Rd.
Fletcher, NC 28732
Office number:
(828) 628-1915
Office hours:
Monday through Friday: 10am-5pm EASTERN